First Spot Web Services
Promote Your Business on Page One of Google
Hello and welcome to first spot web services, my name is Steve and I am going to tell you a little about what we do. If you run a business or offer a service, you will need to have some sort of web presence in order to tap into the huge number of potential customers who currently search online for the services and products they need.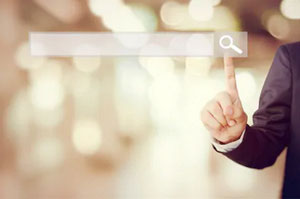 Now, the "golden ticket" for getting the most online visitors is to hold the number one position (i.e. the first spot) on Google Search for your product or service, in the area that you operate. For instance if you are a plumber in London, you will be aiming to appear at the first spot on Google when a potential customer types in "plumber London" or "London plumber".
In theory this may sound simple, but think about it, there is only one first spot on Google, and it is extremely difficult to get your business website into this position. Not only do you need to know about SEO (search engine optimisation), web design and keywords, you will also be competing with all the other similar business in your area, along with multi-million pound business directories like Yell, and lead generation portals such as Rated People, Checkatrade and Bark.
So, this is where First Spot comes in. We will use all our expertise, and do the all hard work for you - before you even pay a penny. We will get a page to the number one position on Google, and then and only then, we will offer it to you as a place to list your business. In other words, even if you don't currently have a website, you can appear instantly on the first spot on Google, for your service and location.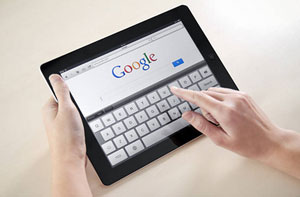 What we aim to offer is a range of different packages to suit every requirement and budget. You might only run a small, part-time business and just want to purchase a "Standard" listing, so that potential customers can find you. Alternatively, you might want to dominate the search engine rankings, and take over (or effectively rent) the entire page, so that you can benefit from the large percentage of people who click on the first organic result (about 33% of searchers), who will be presented with your business information and contact details.
Whatever you are looking for, we can arrange a package to suit you. Sometimes we even have more than one relevant result on page one, so your business could appear on two or even three of the top 10 pages.
Below are our current packages and rates, but we are happy to adjust these to suit you and your business.
Standard Listing - £20 per year - The basic content of the page will remain the same, but your business will appear in a directory style listing towards the bottom of the page along with all other similar businesses in your area. This listing will show your business details, contact information and the services you provide (up to 200 words).
Featured Listing - £30 per year - As above, but your business will feature in a highlighted box at the top of the business listings.
Featured Plus Listing - £50 per year - As above, but your business will be the only business listing on the page, in a large highlighted box. Please Note: Only available on a first-come first-served basis when there are no existing listings on a page.
PREMIUM LISTING - £20 per month, £240 per year - With this listing you basically "rent" the entire page. You can provide your own images and text content, promoting your business and services as if it was your own website. The page will contain all your contact information with phone numbers big and bold. Your details will also appear on a dedicated "Contact" page, so any visitors who click on the "Contact" link will still be presented with your contact numbers. As an added bonus, if you already have a website we will add a link from the page to give your website a boost and also so that visitors will be able to view your entire website.
Contact Steve HERE to find out more about this service.
Get your business on page one of Google fast, and even better in the "first spot".
Appear on Page One of Google - Instant Google Listings - Advertise on Position One on Google - First Place Rankings on Google